CACC Announcement
2017 - 2018 CACC Student Council
---
Math Competition Wprkshop PPT (9/19/17)
---
Update on CACC Board of Directors and CS Staff 2017 - 2018
---
CACC Math Class Workshop PPT (3/26/2017)
---
CACC 2017 Gala Performacne Video and Pictures
---
Important Dates
Dec. 24, 2017 Winter Break - No School
Dec. 31, 2017 Winter Break - No School
Jan. 14, 2018 MLK Day - No School except CHS I, II, III, IV and AP Chinese
MLK Day - No School except CHS I, II, III, IV and AP Chinese (09:00 am-12:50 pm)
Feb. 18, 2018 Presidents Day Holiday - No School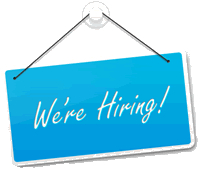 Looking for a Computer science teacher:
CACC Chinese School is currently looking for a Computer programming teacher, with strong background in teaching Java language. The teacher must be fluent in English, have good classroom management skills and love to teach. Student group is 6-8
th
grade students. May include 9
th
grade students if possible.
If interested, please send resume to
cs-principal@caccusa.org
AMC 10/12 A/B Test Announcement
AMC 10 and AMC 12 are 25-question, 75-minute, multiple choice math contests for high school students.
AMC 10/12 A Contest
Date: Wednesday, Feb. 7, 2018
Location: Amador Valley High School

AMC 10/12 B Contest
Date: Thursday, Feb. 15, 2018
Location: Amador Valley High School
Time and Classroom: To be announced (should be right after school)
Registration fee: $5 to be collected on site on each testing day
Registration deadline: Jan 1st, 2018
Students must take the test at your home school if it is provided there.
*** It is encouraged that all students to take the AMC 10 or AMC 12 test on both A date and B date. The higher score will be counted.
To register please go to http://www.caccusa.org/math_competition_online_registration91.php?vid=91
Please email to cs@caccusa.org for any questions.
月圆饼圆人团圆 -- CACC中秋烧烤晚会真好玩
编辑: 故乡人
摄影: DC Wei, Frank Huang, Yan Luo, Hui Lu, Charles Wang
月圆饼圆人团圆,三谷亲友聚欢颜。2017年9月23日下午6:00, 数百华人呼朋唤友齐聚在Pleasanton Hart Middle School, 参加CACC (Chinese American Cooperation Council) 一年一度的中秋BBQ晚会。 两长排桌子上摆满了各家带来的美食, CACC还特意准备了许多烤肉, 香肠, 炒菜, 炒饭, 炒面, 面包,葡萄, 西瓜 等等, 另外每家还发有月饼。真是香飘十里,令人胃口大开。大家品美食,赏明月,展歌喉,看魔术,玩游戏,抽大奖,度过了一个美好的夜晚
让我们一起回顾这次有趣好玩的中秋节活动。 >>
News & Events