The 4th CACC annual Chess Tournament
The 4th annual Chess Tournament is here again as a part of CACC Carnival program. There will be 4 sections for the tournament, Beginner, Intermediate, Advanced with NO USCF rating, and Advanced with USCF rating.
Sign up for USCF membership at https://secure2.uschess.org/webstore/member.php. Its membership fee is $17 - $25 per year.
Registration Link:
www.caccusa.org/chess_tournament_online_registration.php?vid=93
Registration Deadline --- March 4, 2018, Sunday
Registration Fee --- $5 (Pay to office during school time, 9:30-12:30)
Tournament type: --- Swiss - this way, each player will be able to play 4 games minimum.
Tournament Date: Saturday, March. 10, 2018 (on Carnival Day)
Check-in time: 12:00pm-12:15pm
Tournament time: 12:30pm -5pm
Location: Room: P9 (Amador Valley High School, 1155 Santa Rita Road Pleasanton, CA 94566)
Congratulations to the following students for their outstanding achievements in the 2017 AMC 8 Contest.
AMC 8 Award List --- CACC Chinese School:
1st Place with Honor Roll: Howard Liu, 5th grade, total score 18
1st Place with Honor Roll: Harry Zhang, 5th grade, total score 18
2nd Place with Honor Roll: Troy Luhman, 8th grade, total score 17
2nd Place with Honor Roll: Shriya Kona, 8th grade, total score 17
3rd Place: Daniel Thinfen, 7th grade, total score 16
Achievement Award: Ricky Hu, 5th grade, total score 15







Amador Math Tournament on Jan 27 winner's list (from CACC Chinese School):
Team 1st Place -- Kaden Nguyen, Julian Xiao, Dennis Chen, and their friend, Ricky Cheng (this is the only middle school team at that tournament)
Kaden Nguyen -- individual 3rd place
Dennis Chen --- individual 6th place
Julian Xiao --- countdown 1st place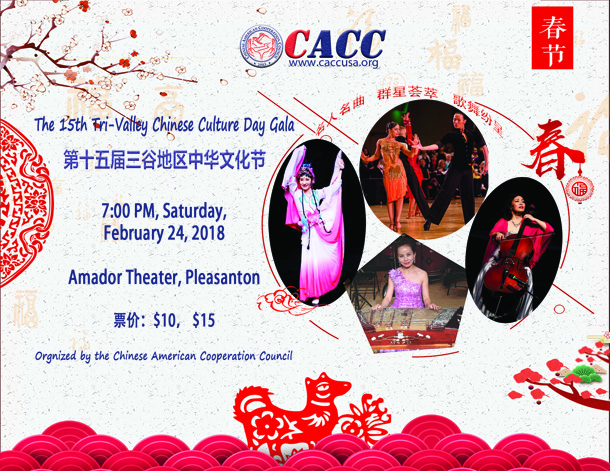 News & Events